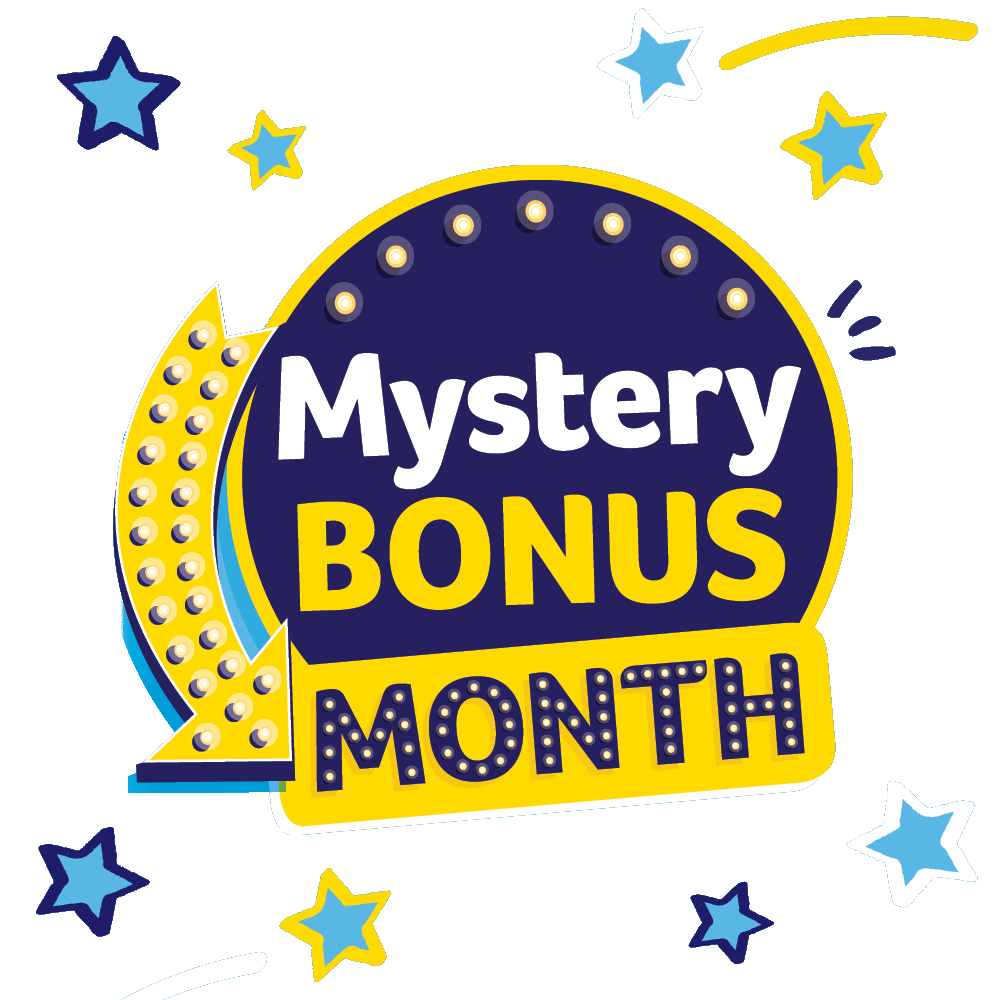 It's Mystery Bonus Month!
Mystery Bonus is taking on a whole new look this month!
Mystery Bonus is the fastest way to rack up your rewards points at Harveys. It's the points multiplier that keeps on giving. The more you shop, the more chances you have to score bonus points. More points mean more dollars off groceries!

From Aug 4th - Aug 31st , we're giving out the best bonuses. Check your Harveys app every week and expect to see some big multipliers hitting your wallet.

To earn a Mystery Bonus, spend $30 or more in a single transaction. A Mystery Bonus is a points multiplier coupon that you use to get bonus Harveys rewards points on your purchases. Click here to see terms & conditions.

Don't have the app? No worries! Download today and rack up your points! Mystery Bonuses multiply your points, so shopping is always a win!
Now, you can activate your Mystery Bonus offer BEFORE you shop and it will be automatically applied at checkout. That means no need to scan a separate barcode for Mystery Bonus!
Step 1: Before heading to checkout, check the "REWARDS" tab to see if you scored a Mystery Bonus.
Step 2: Tap once on the Mystery Bonus you'd like to use to activate the offer.
Step 3: The "Active" flag means it'll automatically apply on your next transaction* when you scan your rewards barcode or enter your phone number at the PIN pad. Just tap a second time to deactivate if you're not ready to use your Mystery Bonus.
Don't have the app? You can also scan the Mystery Bonus barcode from your receipt.
*Includes transactions at liquor stores, WD's taproom, pharmacies, or grocery stores.
A NEW way to Redeem Mystery Bonus