Low Cost, Convenience and Care
Open 7 days a week. Fill your prescriptions while you shop. We accept all major insurances including CVS Caremark, Express Scripts, OptumRx, Medicare and Tricare. At Harveys Supermarkets we care about your health and wellness.
Low Price Generics
Our pharmacies offer a list of $4 and $10 generics for 30 and 90 day supply*. Our friendly pharmacy team can help you save on your out-of-pocket prescription costs.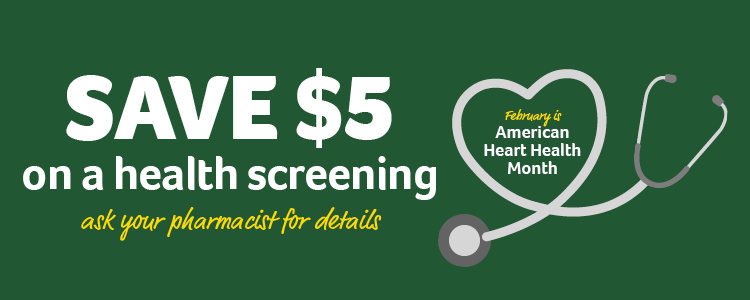 February is American Heart Health Month and we are here for you!
Save $5 when you schedule your Health Screening with one of our trained pharmacists.
Let us help you take care of your heart.