Harveys Flavor Magazine
Welcome to Harveys Flavor magazine. Each issue is packed with delicious recipes and seasonal inspiration. Best of all, we'll be bringing it to you every month! View online or pick up your FREE (with card) copy in stores.
Latest Issue - March
Spring is just around the corner, and we could not be more excited. Get in the seasonal spirit with easy—and affordable!—meals the whole family will love(page 14) from chef Curtis Stone, like cinnamon-y French toast topped with bright strawberries. Also from Curtis, we've got your ultimate guide to cooking with seafood(page 20). Get inspired, then dig into our easy, five-ingredient seafood recipeson page 25. Inside you'll also find ideas for what to do with seasonal berries (page 7) and your thoughts on all things spring(page 37).
We'd love to hear what you're cooking up from our pages! Send us an email at flavor@jhharveys.com or post a photo with the hashtag #HarveysFlavor. We'll retweet, like, and share your pics!
Enjoy!

Current Issue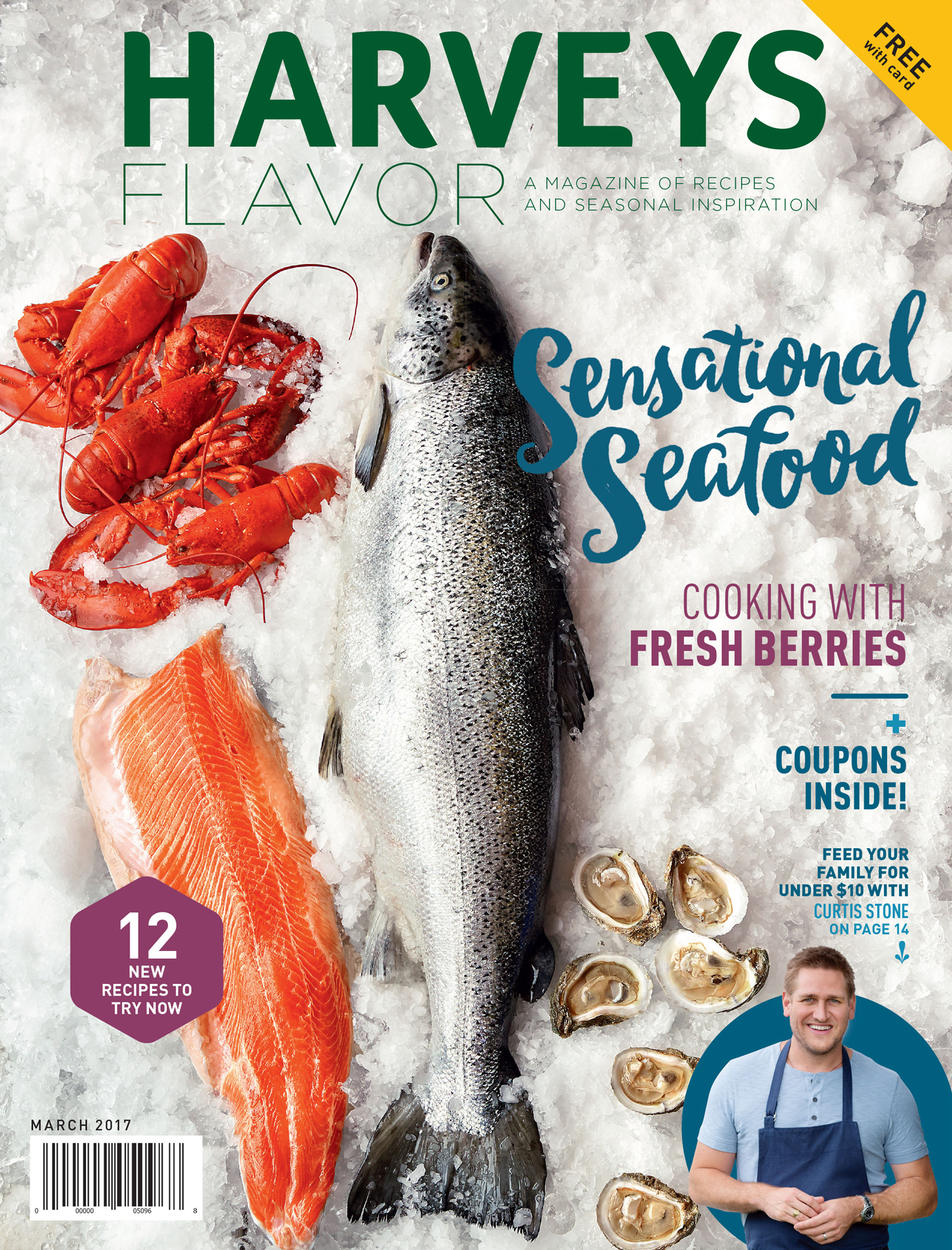 Previous Issues