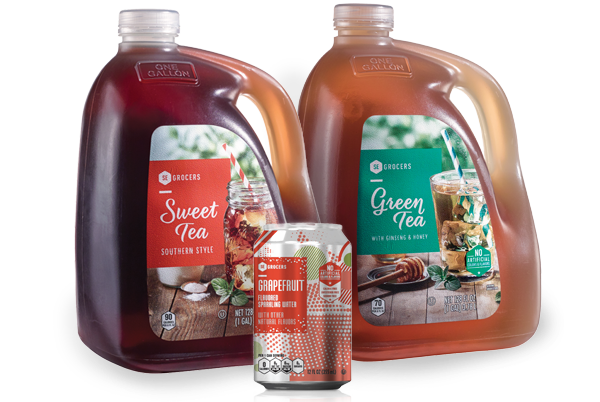 SE Grocers Ready to Drink Tea and Sparkling Water
SE Grocers Southern Sweet Tea is naturally sweet with no artificial ingredients, preservatives or added colors. Our tea is available in unsweetened, green and diet green varieties.

SE Grocers Grapefruit Sparkling Water is calorie-free, sweetener-free, sodium-free and contains no artificial colors or flavors. This naturally freshing drink comes in 4 flavors: Grapefruit, Coconut, Orange and Natural.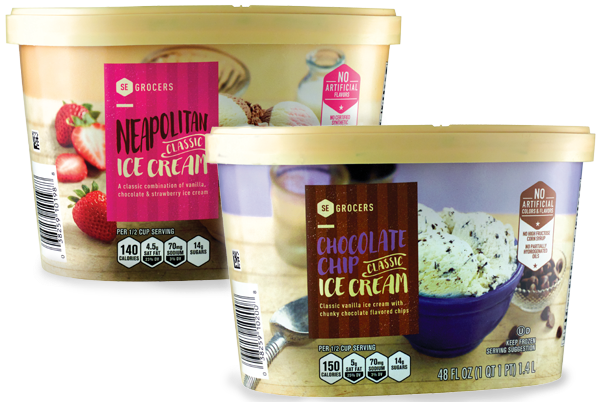 SE Grocers Ice Cream
SE Grocers Ice Cream has a classic ice cream taste and is made with real, quality ingredients. It comes in 11 flavors: Vanilla, Chocolate, Neapolitan, Fudge Royal, Chocolate Chip, Strawberry, Tin Roof, Nutty Cone, Butter Pecan, Black Cherry, and Orange Dream.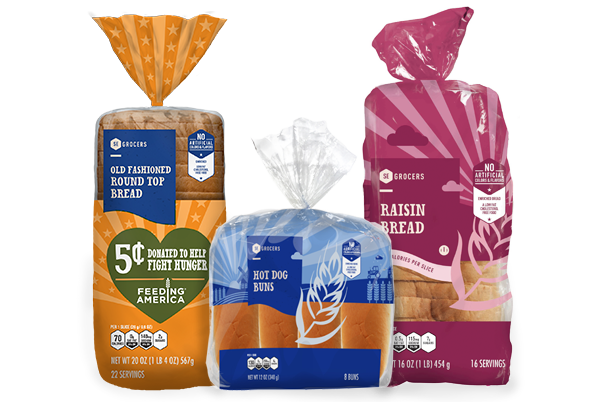 SE Grocers Bread
Through November 2017, every time you buy a loaf of SE Grocers sandwich bread, we will donate 5 cents to Feeding America to help fight hunger in our community.