Community
Harveys is dedicated to supporting the communities we serve and the causes that our customers care about. That is why we work to fight hunger and provide disaster relief in our communities. Learn more about our efforts below!
Give a little, help a lot!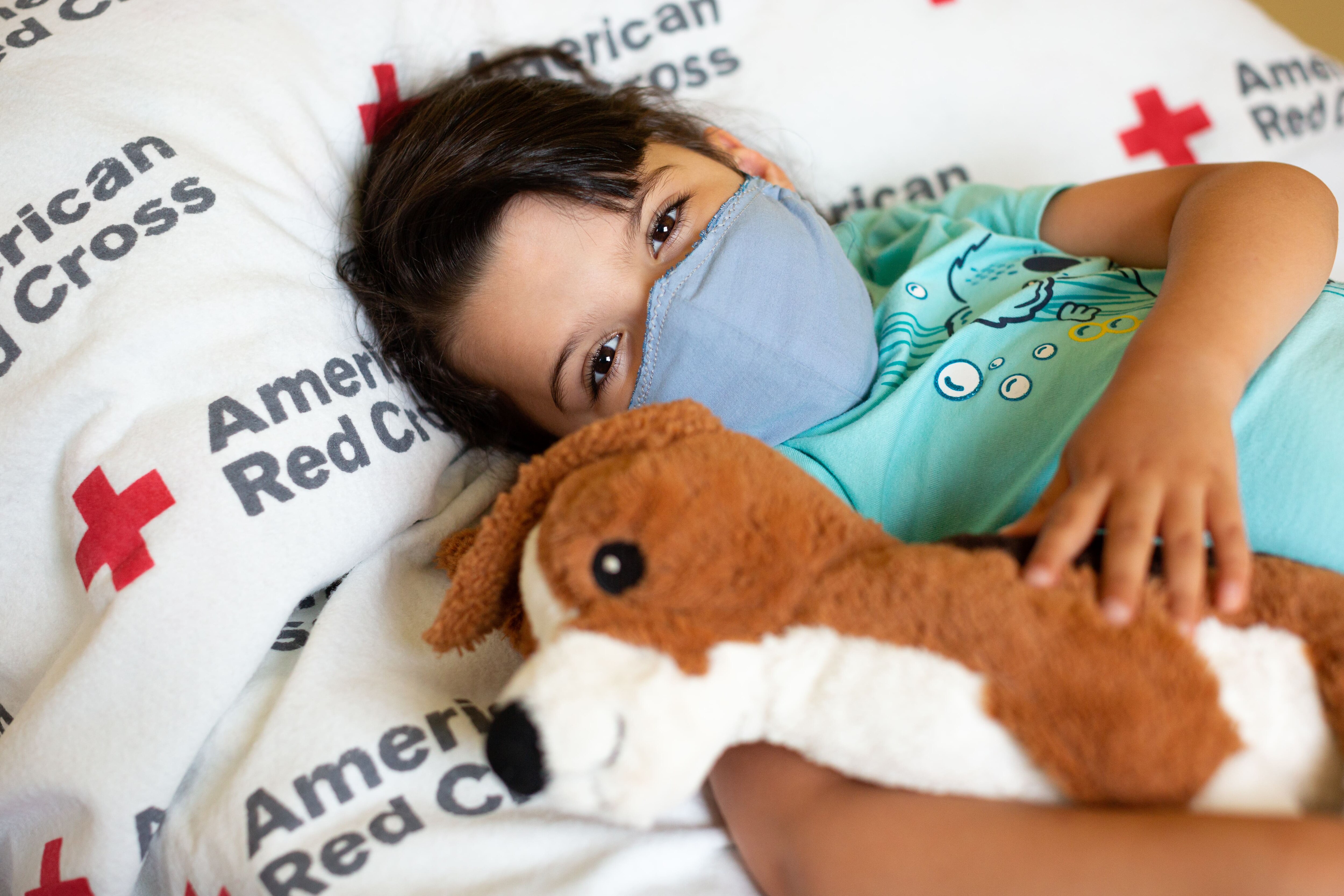 Round up or donate today to help people impacted by Hurricane Ida and other disasters big and small.
Thanks for helping us make a difference – 100% of the funds raised will be donated to the American Red Cross disaster relief efforts.
The American Red Cross will not receive your contact information. Should you require a donation receipt from the American Red Cross, please call 1-800-RED CROSS (1-800-733-2767) to donate by phone, or give online at redcross.org. The American Red Cross name, emblem and copyrighted materials are being used with its permission, which no way constitutes an endorsement, express or implied of any product, service, company, opinion or political position. The American Red Cross logo is a registered trademark owned by the American National Red Cross.
America's Heroes
In honor of the sacrifices made by military members and their families, we are proud to partner with Folds of Honor to provide scholarships to the families of injured or fallen military members. It is our way of showing gratitude for their honorable service. In 2019, we raised more than $1.2M which helped to provide more than 240 scholarships.
Disaster Relief
Through our 50-year long-standing partnership with the American Red Cross, we are able to respond immediately when a disaster strikes the Southeast. Both Hurricane Florence and Michael had a profound impact on our associates, customers, and stores. We were proud to be able to act immediately following each storm to offer relief to our communities.




Fighting Hunger
In the US, 41 million people struggle with hunger, with nearly 7 million of these adults and children living throughout the Southeast. That's 1 in 6 people in the Southeast who are food insecure, meaning they may not know where they will find their next meal. Fighting hunger is a cause we care passionately about, which is why we are proud of the longstanding relationship we have with our official Charity Partner, Feeding America. To date, through the Store Donation Program, more than 14,000,000 lbs. of food has been collected from stores and donated to local food banks.
We are dedicated to supporting the communities we serve and the causes that impact our customers. If you would like to request a donation, sponsorship, or wish to solicit we invite you to complete an application.
Everyone has a reason to give. Who's yours?
Southeastern Grocers is proud to partner with the American Heart Association (AHA) to help raise much needed funds to fight heart disease and stroke. The Life Is Why We Give campaign unites us with our customers in a momentous effort to build healthier communities and enjoy more of life's precious moments. Millions of people are at risk of suffering a heart attack or stroke. But your donation today will help fund innovative research for new treatments, provide programs and services for survivors and their families, and help more of our loved ones lower their risk.
PROUD LIFE IS WHY WE GIVE RETAILER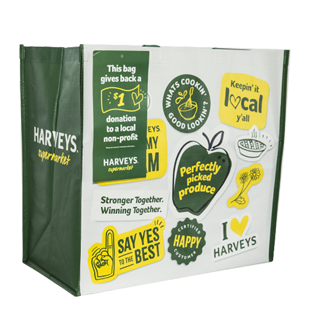 SE Grocers Launches Community Bag with a Giving Tag Program
The reusable bag program empowers customers to make a difference in the communities they live and work in while helping the environment. With each purchase of a reusable Community Bag with the Giving Tag, customers can direct a $1 donation to the non-profit of their choice to benefit the work a local charity is doing in their community. The specially designed reusable bags are from recycled materials, and can be found at registers and on the reusable bag rack at all Fresco y Más, Harveys Supermarket and Winn-Dixie grocery stores in the Southeast.
Romay Davis Belonging, Inclusion and Diversity Grant Program
At Harveys, we are committed to a culture of belonging, and we take pride in being an inclusive environment where we celebrate differences. To help support the communities that we serve and battle the racial prejudice and social inequality in America, the charitable arm of Southeastern Grocers, the SEG Gives Foundation, has launched the Romay Davis Belonging, Inclusion and Diversity Grant Program. This program supports local nonprofit organizations and their work to serve diverse sectors and address racial disparities in health care, food insecurity and education. Organizations throughout the Southeast can apply for grants ranging from $5,000 to $25,000. All grantees and programs must operate within SEG's footprint. The grant application period will open in July and grants will be awarded in October.
Gallery