Eligible SE Grocers rewards Products
Check here to find out which products are included into your SE Grocers rewards Offers.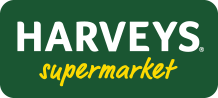 Thank you!
We'll notify you when Online Grocery becomes available in your area.

Groceries delivered to your doorstep
Let us do the hard work for you. Get your groceries delivered in as little as 1 hour so you can spend more time doing the things you love.

Horray!
More than one great option for online shopping is available in your area.
Choose your option below to start shopping.

Harveys Online is available in your area!
Order online and pick up at: