Hurricane Essentials
Water (gallon and 24pk bottled)
Canned Vegetables
Canned Beans
Canned Tuna
Nuts and Snack Mixes
Canned Pasta
Canned Fruit
Instant Coffee
Apple Juice
Peanut Butter
Jelly
Evaporated Milk
Salt
Cookies and Crackers
Puddings
Beef Jerky
Sugar
Instant Oatmeal
Mini Pretzels
Foam Plates
Plastic Cutlery
Disposable Cups
Paper Towels
Toilet Paper
Drawstring Trash Bags
Bleach
Topcare First Aid (alcohol, bandages, triple antibiotic ointment)
Batteries
Can opener
Propane
Mosquito / Insect repellant
Stop by your local Harveys to stock up and save on the items you need to be prepared during this hurricane season. A storm can strike at any minute and we're here to help you prepare yourself and your family for safety.
The American Red Cross is our leading source for information on getting yourself prepared for hurricane season. Read up on these tips and learn about ways you can be prepared when disaster strikes. Download our Hurricane Preparedness Checklist and make sure you have everything accounted for.
Stop by and visit us in-store for savings on everything you need to keep your family fed and hydrated!
Hurricane season runs from June 1st through November 30th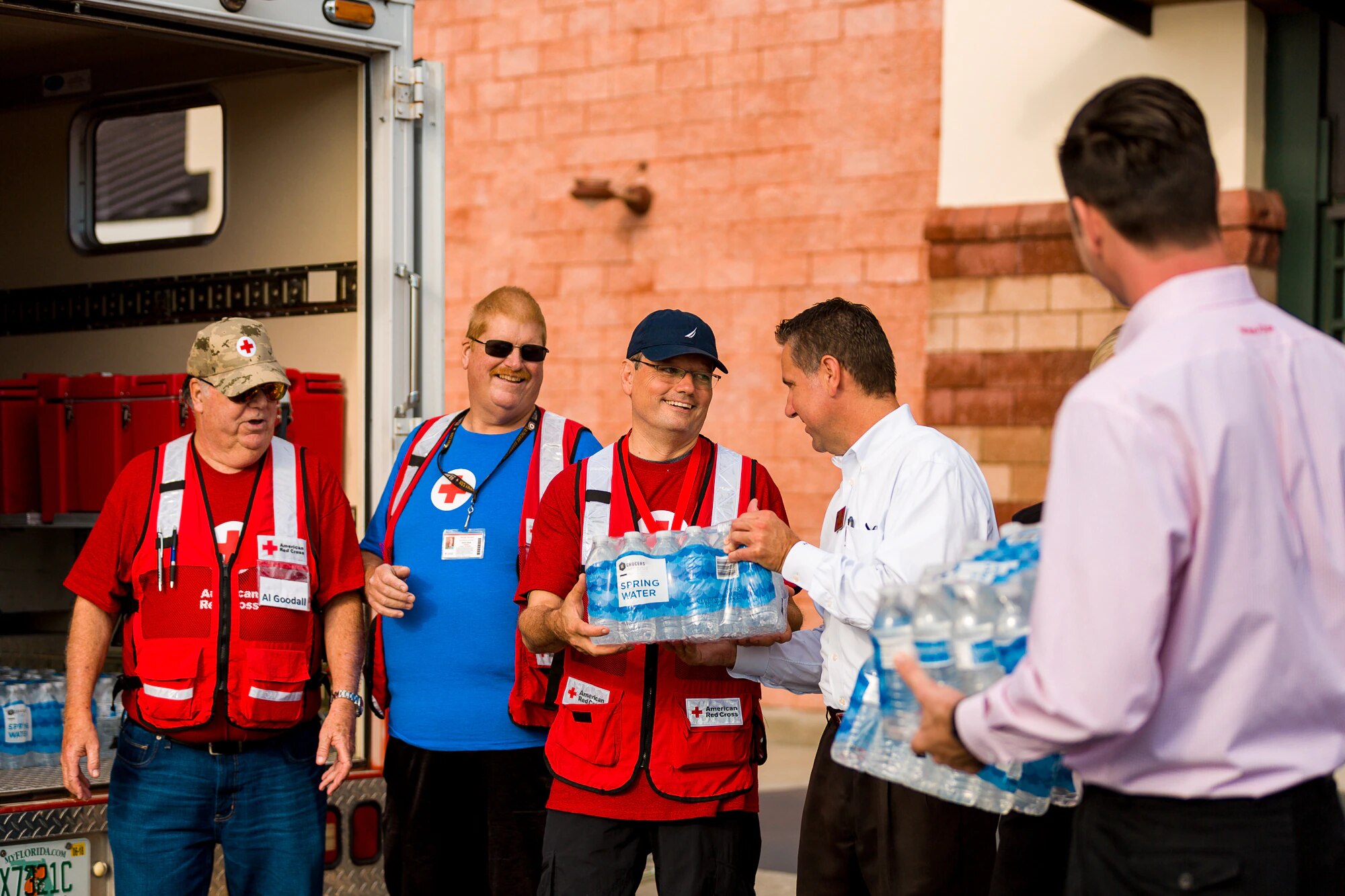 Tips from the American Red Cross
Check out these resources from the American Red Cross and learn how you can prepare for the storm:
Learn More
View Checklist